Dan's Blog

Get answers to your painting & decorating questions!

New! Video Tour

This Weeks

Art Supply Deals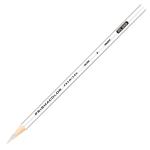 We Accept:
Church of the Resurrection, Pewaukee, WI
Dan Painted this Huge Church, by himself, in just 4 weeks, with a broken arm!
Residential Home in Richfield, WI
Another great exterior paint job and another happy customer!
No job is too big or too small.
[ Interior Painting ] [ Exterior Painters ] [ Creative Services ] [ Murals ] [ Trompe L'Oeil ] [ Fine Art Gallery ] [ Canvas Stretching ] [ Decorating Ideas ] [ Eco-Friendly Artists ] [ Art Links ] [ About ] [ Contact ]